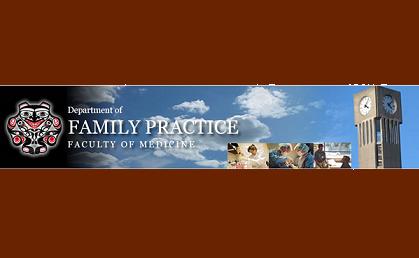 The Health Advocate Role: Preparing Future Physicians for Socially Responsive Practice is now available in cIRcle, UBC's digital repository!
Health advocacy represents an opportunity for physicians and physicians-in-training to respond appropriately to the social determinants of health, health care inequities, and the needs of underserved populations. To better prepare physicians-in-training, there is a need to identify tangible ways of incorporating health advocacy into medical curriculum.
The purpose of this e-booklet is to:
Highlight the activities of health advocate 'champions', Vanessa Brcic, Jocelyn Chase, Healthy Young Minds, Tracy Monk, Davedeep Sohi, and Brian Westerberg
Discuss the social determinants of health and provide case examples on health advocacy
Identify relevant literature on health advocacy, teaching approaches, and existing program
To access, download, and/or create a permanent link to this e-booklet on your blog or website, visit cIRcle at: http://hdl.handle.net/2429/28934.
For any additional information about this e-booklet and other similar teaching resources from the Faculty of Medicine, visit the Office for Faculty Development.
Above logo is courtesy of the Department of Family Practice – Faculty of Medicine – at UBC.