By Kevin Ho on June 2, 2010
The CLC Assistants can provide support to graduate students on formatting their thesis. For more information about Final Dissertation & Thesis Submission, click here. For more information about Electronic Thesis Submission, click here.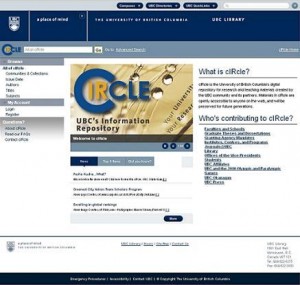 By Kevin Ho on May 31, 2010
Like the new look? Tell us! Launch of New cIRcle Web Site Today, we are pleased to announce the launch of our new web design for cIRcle, UBC's Information Repository at https://circle.ubc.ca/ here at the University of British Columbia. New features and functions include: Features: "Image Carousel" – striking images linked to news items "Did […]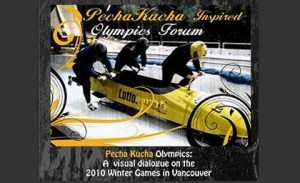 By Kevin Ho on May 26, 2010
Missed out on the above event? Click here to view it in cIRcle. UBC Winter Games Event Series: Pecha Kucha and more coming to cIRcle! From sport research and student involvement in the games, to UBC's own Olympic tradition, the Pecha Kucha is a unique forum where the UBC community can participate in a visual […]

By Kevin Ho on May 12, 2010
Visit cIRcle at: http://hdl.handle.net/2429/2518 to see SCARP Graduating Projects . UBC supports Vancouver's greenest city plan with grants for students to work on green projects One of the first initiatives is the creation of the Greenest City Action Team Scholars program, which will see UBC provide grants for 10 graduate students to help implement the […]
By Kevin Ho on April 23, 2010
There are over 2,600 Theses and Dissertations from 2008 to date and over 18,600 Theses and Dissertations before 2008 in cIRcle.